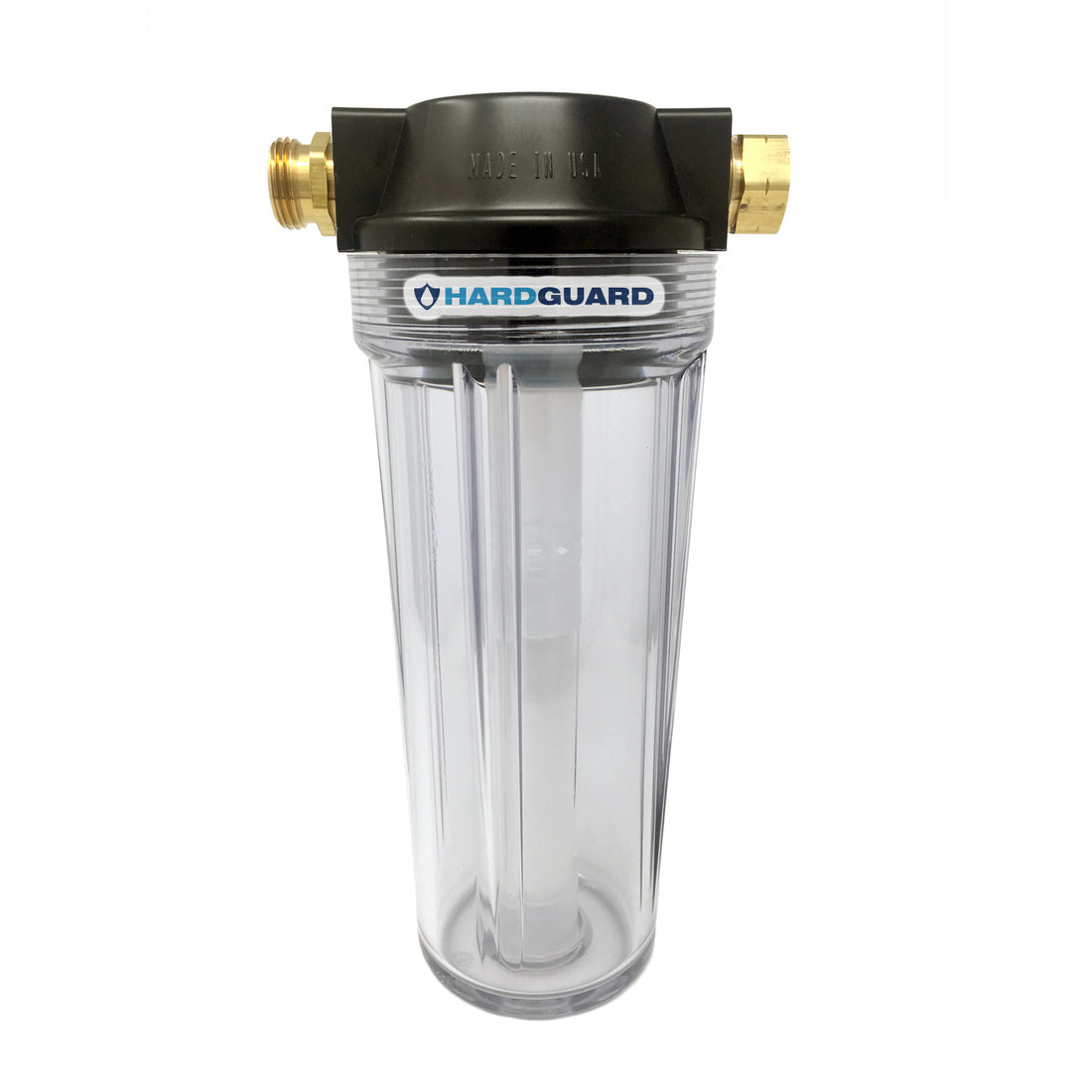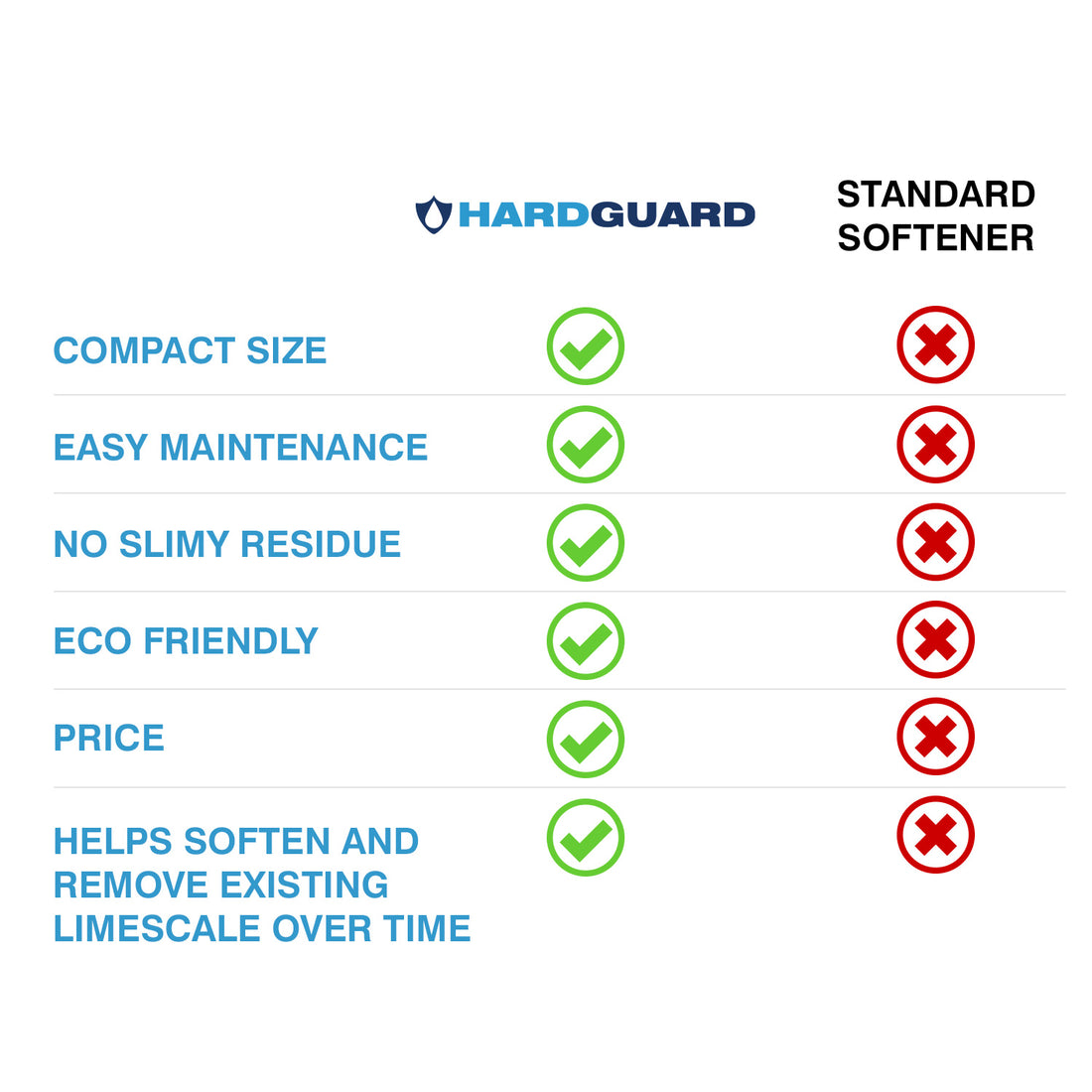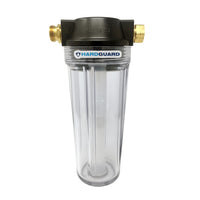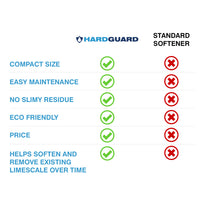 HardGuard Water Conditioner, Portable, Salt-Free, Zero Waste
Hard water is a significant problem in homes. It causes appliances to break prematurely, dishwashers to not function well, clothes to not look clean. Hot water heaters cost more to operate and have to be flushed regularly. Mineral deposits gradually build up in plumbing and reduce pressure and flow rate throughout the home. Stains appear in showers, sinks and toilets. 
It's not a matter of if there will be a problem, it's a matter of when. 
The traditional solution is to install a large and typically expensive water softener. Salt based systems that work very well by exchanging hard minerals for softer salt. But you end up with water you can't drink or cook without further filtering. You don't feel as clean after bathing. They waste a lot of water when they have to recharge and flush every night and they require a lot of maintenance., not even including the regular salt fill ups. When they fail, you end up with a lot of water in whatever room they are installed. 
There's a better way now. One that provides all the protection of a softener, but none of the headaches. You'll save money while keeping your appliances and plumbing in tip top shape.
Salt Free - NO waste water, no resin to recharge, no salt to purchase and stock. 
Space saving - A fraction of the size of softeners and other conditioners. Only 12" long and 6" in diameter. 
Maintenance Free - no moving parts, no electricity needed. Just a cartridge change every 9-12 months. (depends on your home's use)
No Slimy Skin - Your hair and skin will feel clean, not slimy. 
Appliance protection - Hot water heaters, washing machines, dishwashers, coffee makers...anything that uses hot water will last longer and work more efficiently
Eliminates staining - Hard water can stain shower heads, faucets and toilets. No more embarrassing stains or buildup.
Long-lasting - Proprietary sequestering media also works downstream throughout pipes and appliances to eliminate buildup. 
Proven - Proprietary media used for 20+ years in commercial and industrial applications (steamers, chillers, tankless hot water, etc). 
Safe - ANSI/NSF-60 certified for safe consumption.
Fits any home - works with copper or PEX, with either 3/4" or 1" fittings
Simple monitoring - clear housing allows you to see how much media is left and know when to replace.