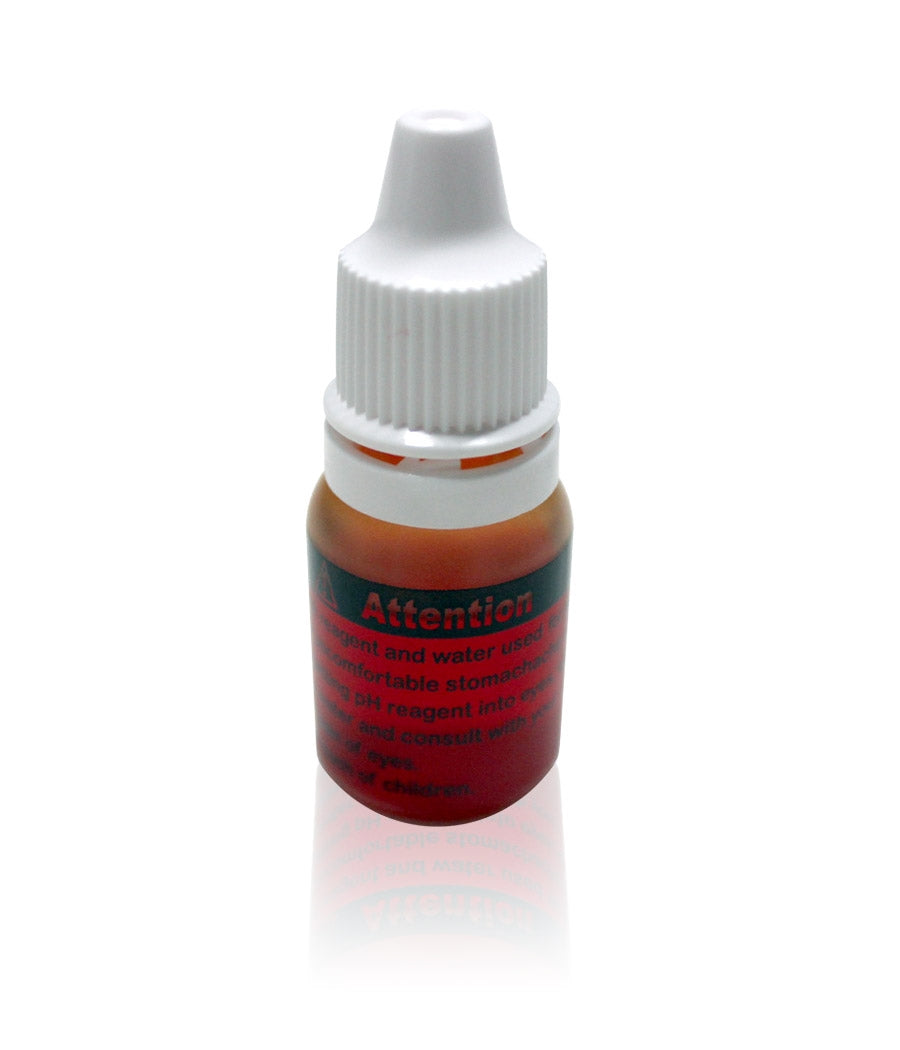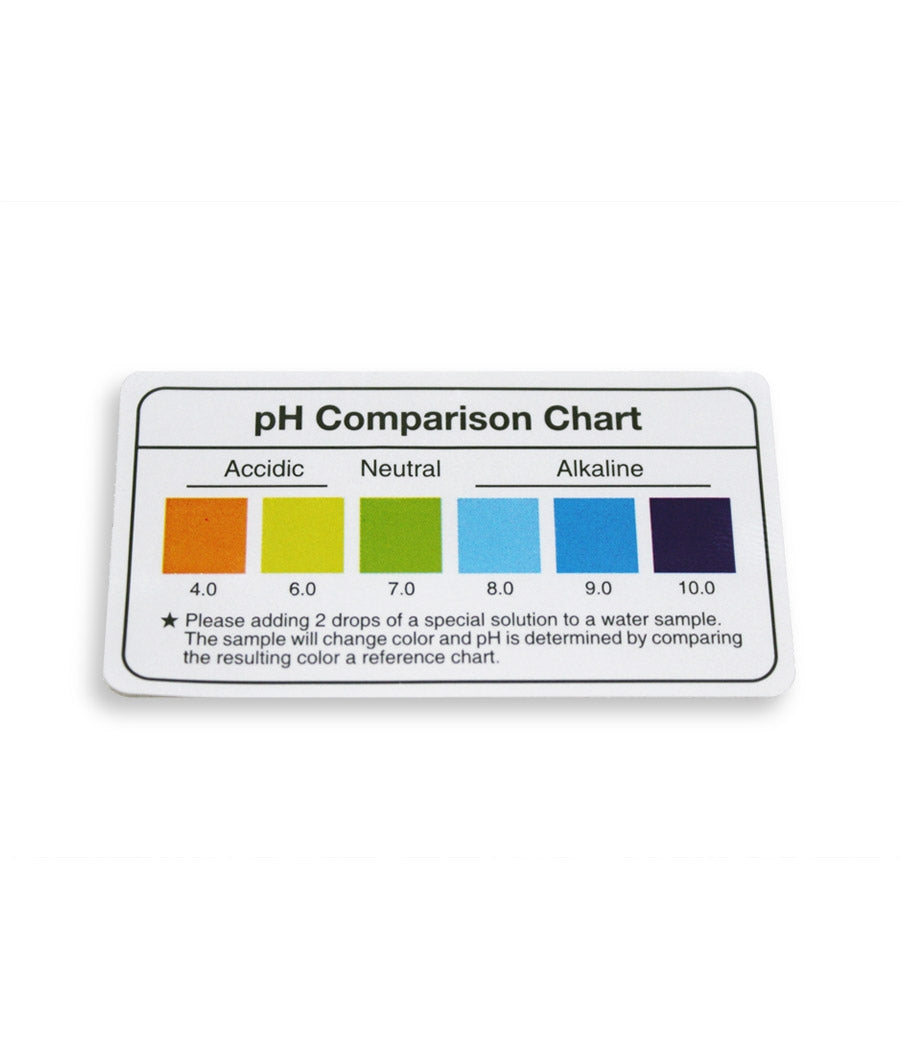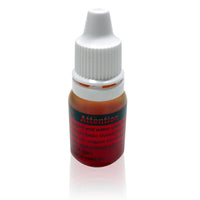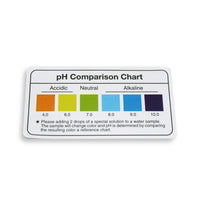 The pH of a solution is a measure of the molar concentration of hydrogen ions in the solution and as such is a measure of the acidity or basicity of the solution. The letters pH stand for "power of hydrogen" and the numerical value is defined as the negative base 10 logarithm of the molar concentration of hydrogen ions.

pH drops are the simplest way to check pH. Just put a few drops of the reagent in a small sample of water and watch the color change. Then match the color with the included pH comparison scale.

***NOT FOR CONSUMPTION***
Perfect for water testing
Exactly what we needed for to test our water treatment and our drinking water with the filter. Very easy to use just add a few drops and swirl and color appears instantly. Thank you for the fast shipping too.
A highly reputable and reliable company.
Jamie, you ;and Vitev have never failed me. I appreciated the PH drops so I'm able to monitor my water from my filter and I, now, am able to see when I might need a new filter before the six-month date. So far, so good. Keep up the good work!! Deonia
Very good
I used it twice a week to test the water pH and any type of water before I drink it.
Love the fact we can identify the ph! Thank you. Passed this along to many friends.
pH drops
They work, as does your h2o filters. Very reasuring.
PH drops
The pH drops is excellent thank you.